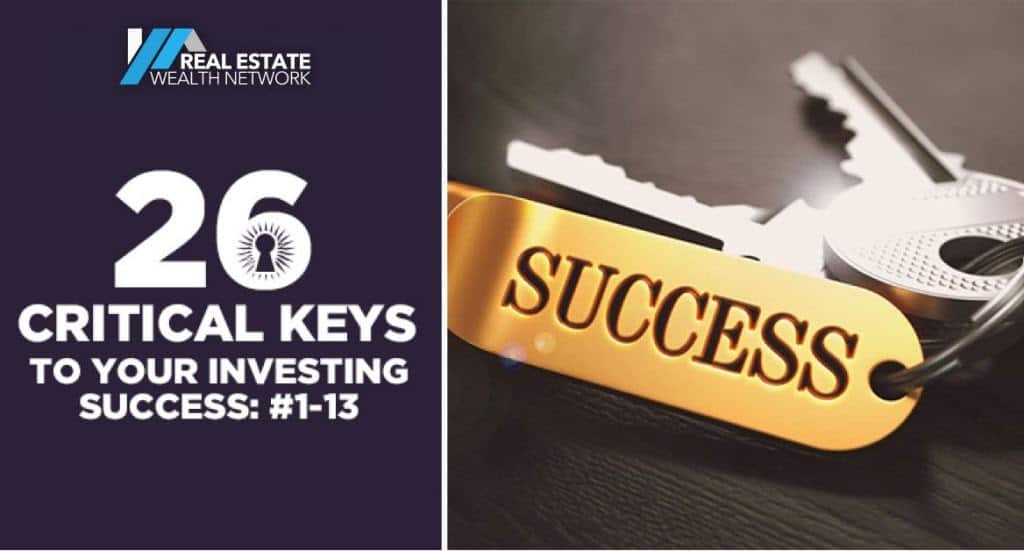 There are reasons we succeed – and reasons we fail. But knowing and applying the factors that make us successful is half the battle.
So today, we're identifying the first half of many critical, must-know tips to getting started in real estate investing – 26 tips to be exact.
Knowing and understanding these tips for success will get you on a clear path in the right direction. So success is not only attainable but you'll get there quicker and, hopefully, with less frustration.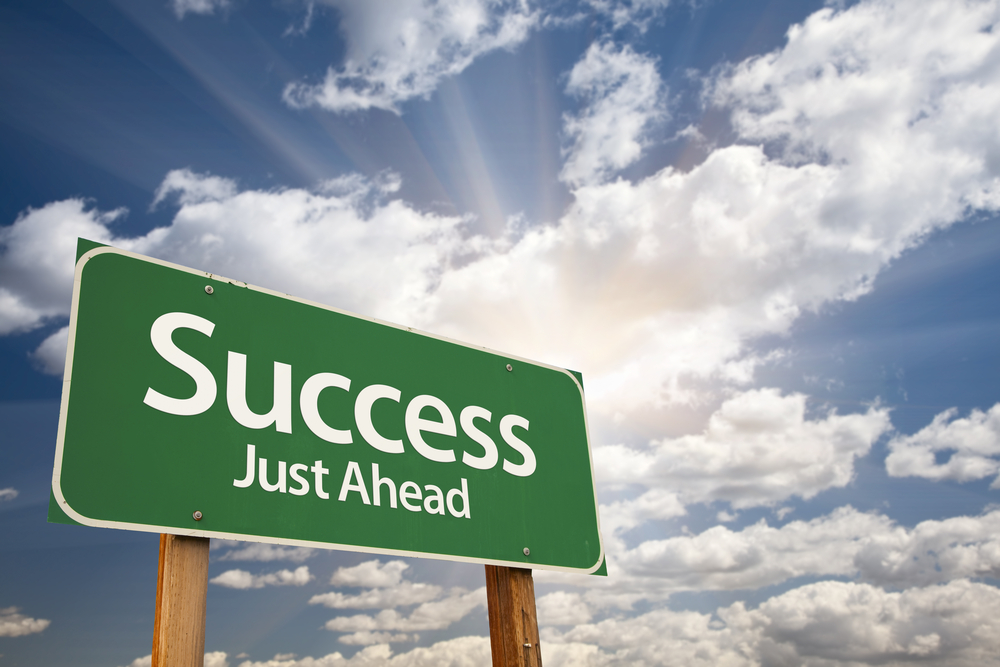 Let's begin…
1- Know Your Why
If you don't know why you want to be successful, you most likely never will be. Before you take action, set goals for yourself. Your subconscious mind will ask why you do what you do, especially when times get tough. So know the answer, and keep your eyes on the prize, staying motivated and accountable every step of the way.
2- Recognize Opportunity
It's all around you, especially when those around you see little or none. For me, this one is both a curse and a blessing, simply because I see opportunity in everyone and everything. But over time, I have learned that true opportunity comes from the willingness to solve other people's problems and once you're willing and open, opportunities will reveal themselves to you.
3- Take Action
Decide – right now – to do what it is that you need to do. Time is limited, and it goes by so fast, so take advantage of the here and now. Take the jump…do something… and do it big!
4- Lean into the Headwind
You're going to get push back from others. It's the name of the game—especially when you are getting started in real estate investing. People will doubt you, question what you do and try to hold you back. You may even hold yourself back because of fear or money. But you're going to be ready for the push back…You're going to lean into the headwind, and eventually – with patience, experience and knowledge – you will gain enough momentum to conquer those headwinds for good.
5- Expect Challenges
You're going to fail… and you'll be wise to embrace those failures. You see, success can't come without failure, and nobody (I mean nobody) is fail-proof. So when challenges come your way, dust yourself off, walk away with a lesson learned and move on stronger and smarter. That old saying: "what doesn't kill you makes you smarter" is true!
6- Ask Yourself the Right Questions
Ask questions like these:
"How can I?"
or
"How will I?"
And ask often.
Engage in that internal dialogue so that you can gain razor-sharp focus. If you ask enough, the answers will begin to come to you naturally—and that's a good feeling, knowing that you're that much closer to reaching success.
The wrong questions, by the way, almost always start with the word "Why". Why can't I, why won't it, why does it, why won't they".
Questions that start with "How" empower your subconscious mind to find the answer and it will go to work on it 24/7, even while you're asleep! Questions that start with "Why" give your subconscious mind permission to find an excuse. Even though the words "Excuse" and "Fail" are spelled differently, they generally mean the same thing. Every failure I know is full of excuses.
7- Define Luck
Remember that luck is reserved for those willing to work their butts off. Luck is really hard work in disguise. It doesn't just fall in your lap. So get to work, and watch how luck (meaning positive results from your hard work) comes your way.

8- Overcome Procrastination
Use what you WANT to do as the reward for doing what you NEED to do.
Oftentimes, we tend to feel guilty (at least I do) when we're doing what we enjoy most. But if you've worked hard and achieved your goals, you can enjoy your wants, guilt-free—and there's no better feeling than that!
9- Just Say No
Opportunity, as I mentioned, is everywhere. And that's a good thing…But when you're getting started in real estate investing, saying yes to every deal that comes your way isn't. You're a rock star for sure, but you simply can't do it all. Nobody can!
Start embracing the word "No".
Learn to choose quality over quantity, and say no to deals that don't make sense.
10- Learn to Delegate
You're right… No one can do the job as well as you can, but for $12-$15/hr, someone can do it well enough. So, let go and realize that you don't and can't control everything all the time. By doing this, you can free up your time to go after more real estate deals and make more money, and let others do some of the work for you. Delegate the day-to-day tasks.
Behind every successful investor (or anyone in any profession, for that matter) is a team of hard-working people. When you are getting started in real estate investing, one of the biggest keys to success is learning how to delegate to others. If you work more hours in your business than you did at your last job, you may have a problem delegating. Most entrepreneurs do and it's a trap.
11- Deploy Systems
Use systems and software (a.k.a. automate) to do the work for you so you can scale your business and income without scaling your effort. By embracing technology, you can increase your income without increasing your effort. So find the systems that are right for your business.
An example of this would be using iFlip to automate and scale your business.
12- Generate More Leads
Generate so many leads that you can cherry-pick which one you want to work on. This keeps YOU in control of your business. Again, quality over quantity, friends. If you don't already have enough opportunities each month for deals check out the Vacant House Data Feed and get access to every verified vacant house nationwide now!
13- Surround Yourself with Successful People
They will help you up. Did you know that you're the average of the 5 people you spend the most time with? So choose them carefully. Go out of your way to surround yourself with people who are much more successful than you, so you can learn from them.
More to come
Well, folks, we're halfway there…
Until next time, if you are just getting started in real estate investing, you can actually start applying these tips today. Practice incorporating what we covered into your business – daily – and remember that success not only comes from understanding and using these tips, but it comes from loving what you do and being passionate about helping people. And remember… You can do ANYTHING you want in this life; sometimes you just need a little reminder.
And if you're having trouble setting goals for yourself and want to achieve more in your personal life and in your business, then you may benefit from my powerful FREE training which is full of PURE motivational content that you won't want to miss. This training is designed to get you focused on exactly what you need to do to start crushing your goals!
If you have any questions or comments regarding anything that we've discussed, please feel free to leave those below. I personally monitor and respond to them.
Best Regards,
Cam Dunlap
PS. Do you have any personal tips for getting started in real estate investing? Share them with me in the comments section below.