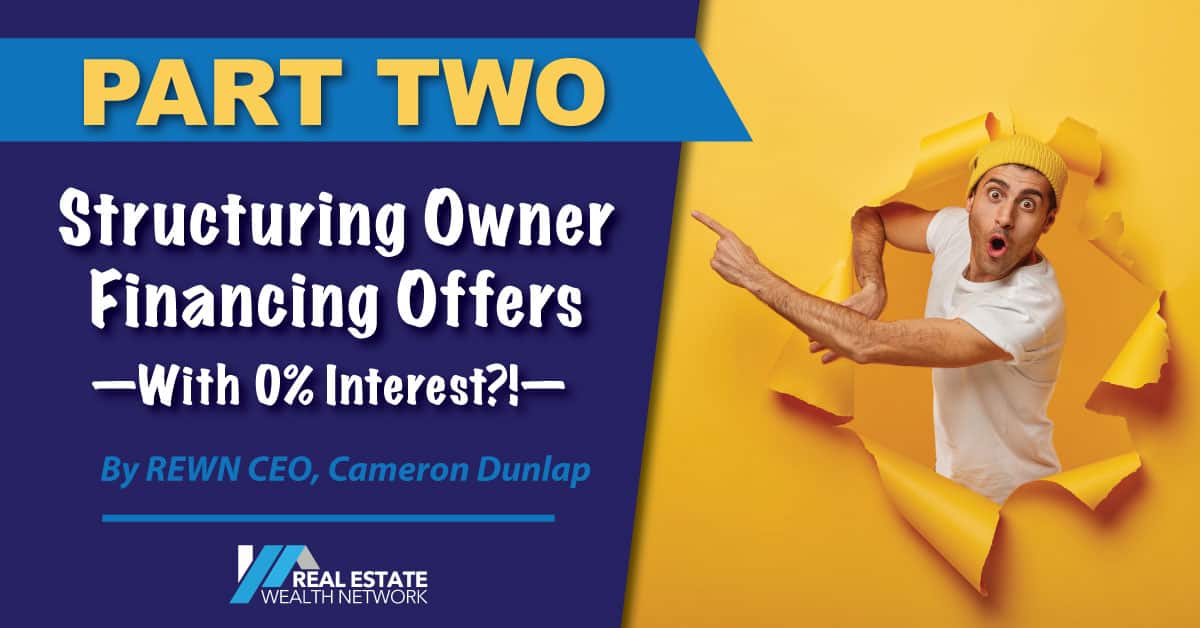 This is the second of a two-parter that deals with structuring owner financing offers..
Be sure to check out Part 1, because I shared the clear, compelling reasons why owner financing offers make such good sense and the importance of always going for a win-win or no deal.
Assuming you've already read that, let's continue the conversation…
I'm answering a question from one of our Inner Circle students, who asked:
"Could you discuss the terms and the best way to structure an owner financing offer? I know these work best when the

Continue Reading...