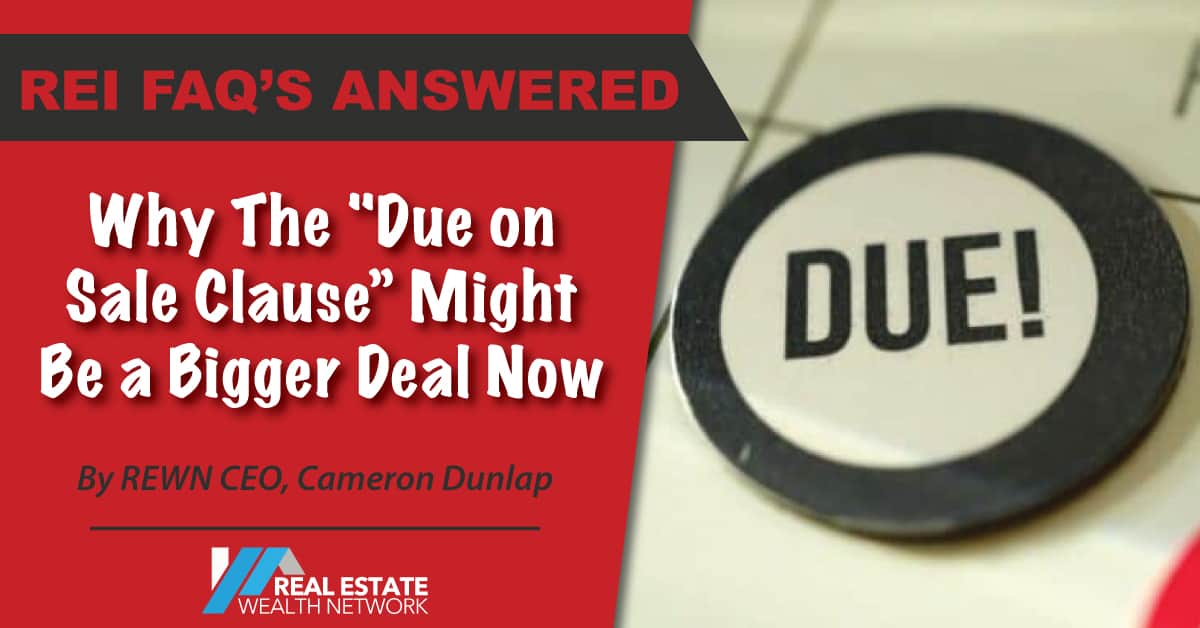 Cam Dunlap here today to talk about the due on sale clause in real estate.
Recently, a great question from one of my Inner Circle clients came my way.
Barbara asked:
"If you do an assignment with seller financing on some kind of wrap-around, is the seller's institutional lender willing to work with you and accept your payments or will they call the loan due?"
Good question!
The Due on Sale Clause: What is it?
So, in the case of a wrap-around where the underlying loan remains, you may or may not actually get the

Continue Reading...