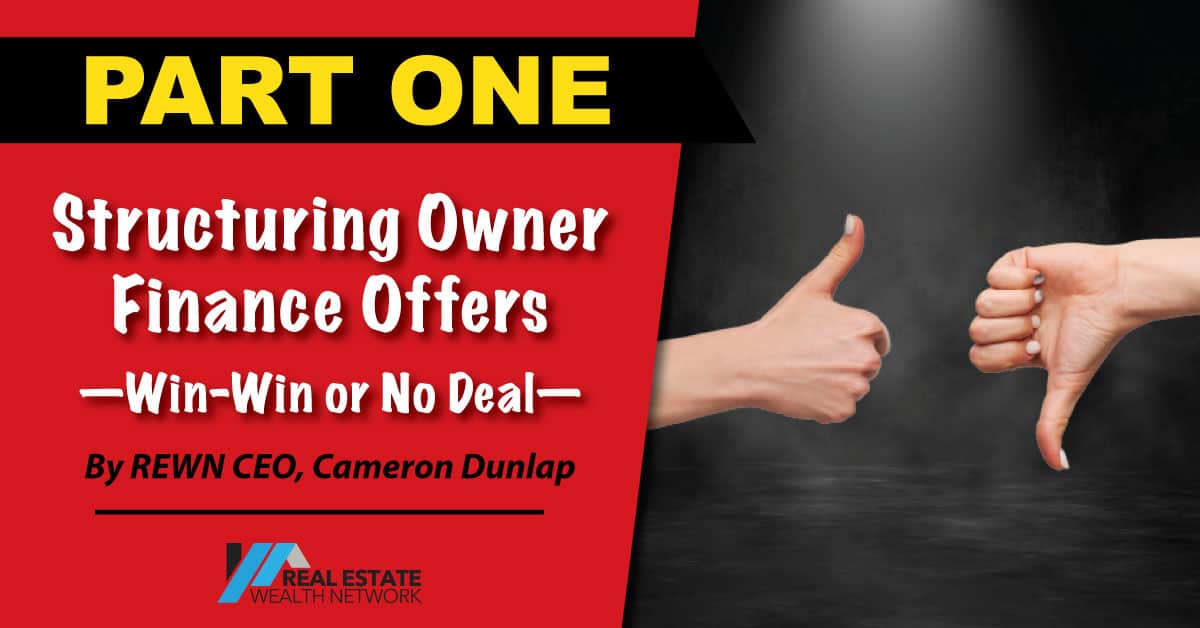 Here's a great question I heard from a student recently on one of our Inner Circle calls about owner finance offers:
"Could you discuss the terms and the best way to structure an owner financing offer? I know these work best when the property is free and clear, but I'm a little unsure of how to determine the best terms."
It's an absolutely perfect question, but more than I should cover in a single post. So, I'm turning this into a two-parter.
In today's edition, I'll walk through why and how it makes such good sense to make clear, compelling

Continue Reading...