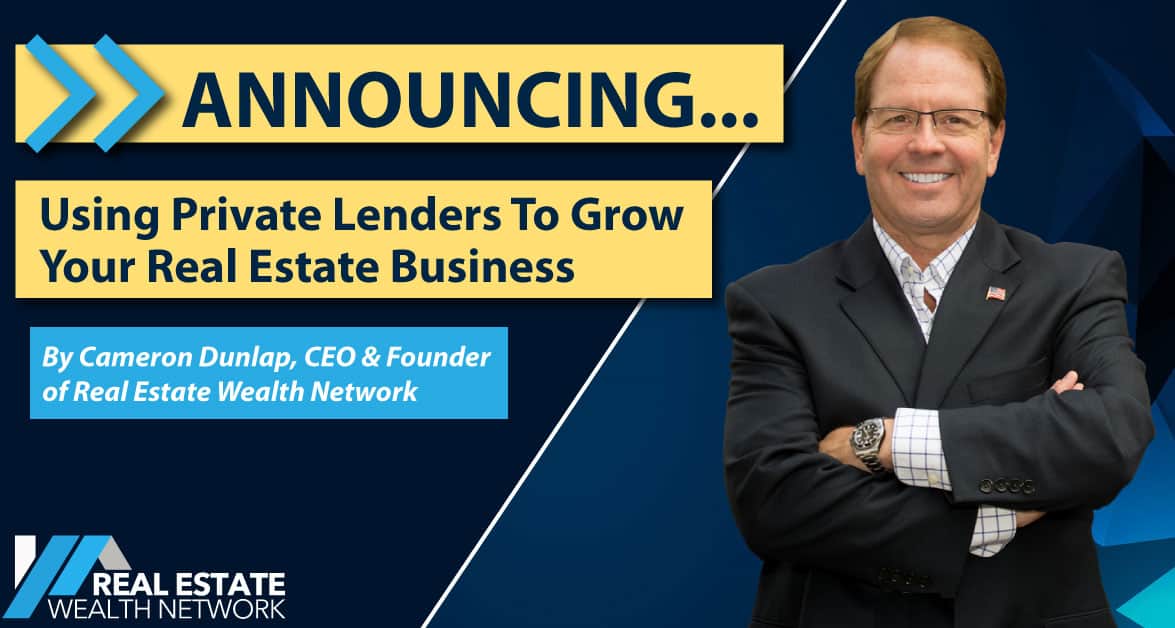 Introducing a powerful new training that gives you a step-by-step plan to leverage private lenders for real estate deals…
…and gain access to 100s of MILLIONS to fund your real estate empire!
March 2021 (eRelease) – Real Estate Wealth Network is very excited to announce the release of our ground-breaking new training called, "Using Private Lenders to Grow Your Real Estate Investing Business".
NOW AVAILABLE for a low, one-time cost – this powerful new training was developed by self-made entrepreneur and real estate investing expert, Cameron Dunlap, to help real estate investors acquire more

Continue Reading...