Did you know that out of nearly 139 million residential properties nationwide, more than 1.5 million are vacant? Now you can use this Unoccupied Property Insurance Strategy to get more of them to say "yes" to your offers fast.
If you're wondering if you live in a city chock-full of unoccupied or vacant properties, here is your answer…
According to USA Today, these are among the country's most vacant cities:
Gary, IN: 19.4%
Hilton Head Island, SC: 16.9%
Flint, MI: 15.7%
Detroit, MI: 11.2%
Baltimore, MD: 8.1%
>> Click here to check your area for Verified Vacant Houses – Free!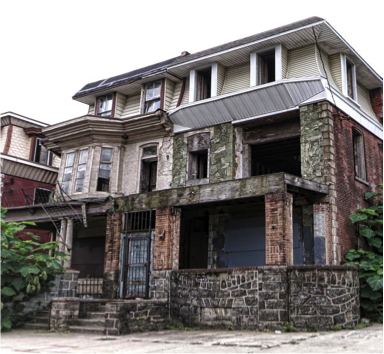 As an investor, I focus on Vacant Houses for lots of reasons, not the least of which is that they are "Off Market" deals. Some time ago I learned from my own insurance agent about how unoccupied property insurance plays a role in property ownership and insurance coverage. Later I learned quite by accident that it plays a role (sometimes a BIG role) in convincing your seller to say "yes"?
Read on to learn how…
Having Insurance Doesn't Mean You're Covered
The topic of insurance coverage in regards to unoccupied homes comes up all the time…
Many property owners aren't aware that if there is a loss while a property is vacant, insurance companies can easily (and quickly) deny our claim… simply because the property is vacant.
It's no secret that insurance companies are ALWAYS looking for ways to deny your claim. That's obvious, right?!
So if a house is sitting unoccupied, chances are it's going to have an insurance issue sooner or later…
Homeowner's policies, for example, allow for little-to-no vacancy time without special provisions.
Landlord policies typically permit up to 30 days of vacancy, so you've got some wiggle room there.
If you're into rehabs, then you probably have an insurance policy AND a supplemental builders risk policy to cover construction periods and periods of vacancy.
Turning Liabilities into Profits
Here's where knowing this info can be applied to helping you close more deals faster and hopefully with less struggle and negotiating…
Many sellers and owners of vacant houses are already motivated for various reasons. If the property is vacant, there must be a reason, right? So, as you know, there's usually strong motivation with empty houses to begin with…
And I'm about to give you an even greater upper hand.
Most sellers do not understand that their insurance coverage is null and void because their property is vacant. This is where you have an opportunity to get the deal by educating the seller on just how serious their situation is.
Help your sellers better understand their vacant house situations – and watch how they will likely be even more motivated to sell, once you've explained to them this likelihood of this insurance limitation, a limitations they probably had no idea about, which might be putting them at unnecessary risk..
This 'insurance education' aspect is now part of my negotiation process with vacant house sellers, and it's a powerful one. But be gentle in how you present it because it could backfire on you too. Position yourself as the caring, trusted authority and the seller will do business with you over your competition. Don't forget to brush up on my tips for maximizing your results with vacant houses in my recent blog post.
Knowledge is Power
While I'm at it, I want to share a few more interesting homeowner's unoccupied property insurance facts – some you probably know, others you may not:
Credit is an important rating factor and affects premiums
Making a claim affects the rate
A claim can be re-opened even after reimbursement has been received
A previous owner's claim could affect the rate
Some dog breeds are excluded from coverage (The BIG scary ones)
Homes near fire departments and fire hydrants typically cost less to insure
A rehab project may not be covered
Vacant properties can be big challenges for communities nationwide, but to us investors they mean OPPORTUNITY!
Leave a Comment Below
Let me hear about your experiences with unoccupied property insurance. Feel free to share a comment or tip below.