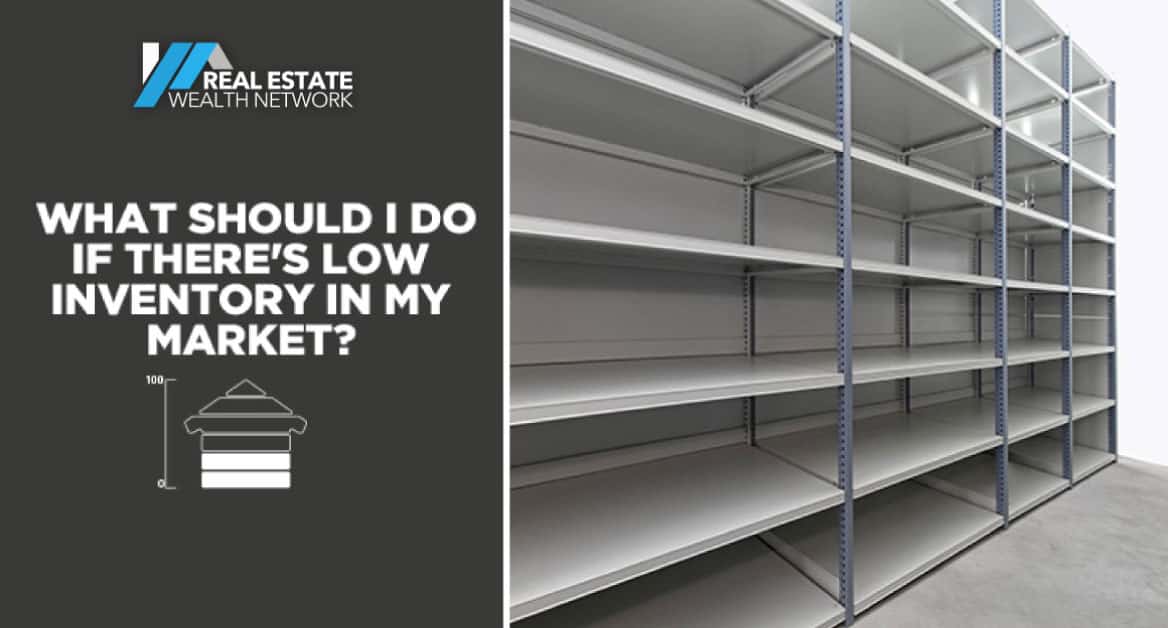 I'd like to address a dilemma that you may have run into a time or two as a real estate investor…LOW INVENTORY REAL ESTATE MARKETS.
This is a situation where competition is high and inventory is tight. If you're an investor, you KNOW this can be a real problem because you might only have limited inventory to work with.
You see…as investors, we're in the business of buying and selling houses, and in order to do that we need to buy and sell houses. (I hope you get my subtle sarcastic humor here.)
If there are a limited number of properties available, low inventory real estate areas can make the job MUCH more tricky.
However…
Before we dive into today's post, it's important to say that while some areas may have limited inventory, there are always ways to find DEALS in any market. Click here to read a recent post and learn all about how you can find vacant properties in any market across the US.
It's true! I'm speaking from experience here. In areas with more competition, deals may be harder to come by and will require some creative thinking, but it is possible if you stay consistent.
Feel like you're running out of inventory in your market?
You might spend a year, maybe two or more, in an attempt to conquer a certain market. But, the time WILL come when, in order to increase your deal flow, you'll have to implement a new strategy or adjust your current one.
What I always recommend in this situation is that you begin to look at other markets.
You could, for instance, start marketing in Duluth, Minnesota tomorrow morning OR Huntsville, Alabama OR even my own back yard of little, old Corning, NY.
Think of it this way…
With the systems and tools available to us today, our marketplace is the ENTIRE COUNTRY. When you truly come to that realization and take advantage of the technology that's at your fingertips, like iFlip Real Estate, you can do deals ANYWHERE. Click here to take a risk-free test drive of this powerful system today!
There is nothing stopping you—other than a limiting mindset—from doing business in other markets across the country!
The 3 Routes to Consider When Selecting a New Market To Invest In
The Number-Cruncher Route
This decision could be based on a number of factors, including market parameters, inventory, number of recent transactions, number of active listings and more. You can even use tools like heatmaps (From the Vacant House Data Feed ) below to search areas of a city where there is an abundance of opportunity, like this…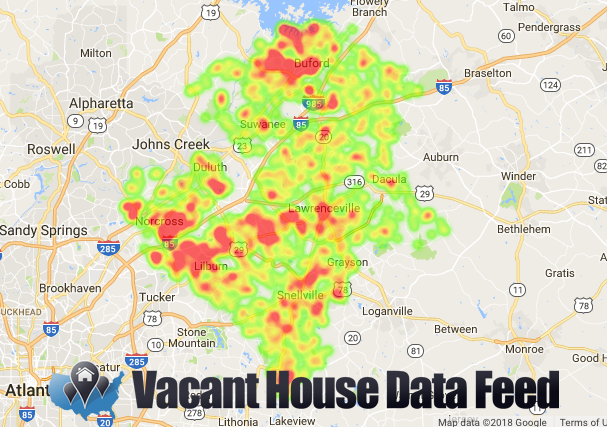 And then you can look at heat maps from tools like The Cash Buyer Data Feed to see if there are buyers in that area too!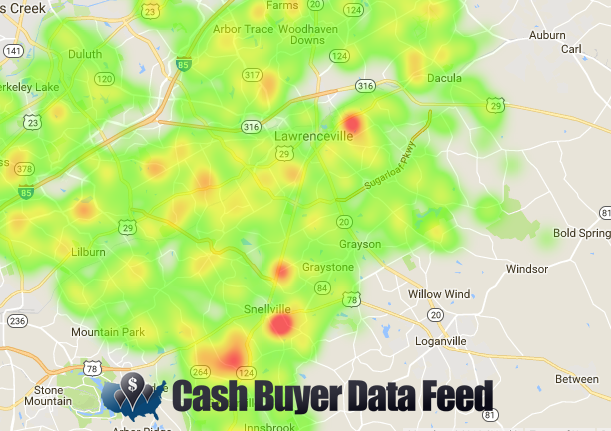 If you're the "analytical-number-crunching" type of personality, this process will fit you perfectly! Just keep in mind that without the use of tools like the Vacant House & Cash Buyer Data Feeds, you will invest considerable time and effort to research, but you probably selected this route because all those facts and figures make you comfortable to move forward.
The Emotional Route
Of course, you could just choose another market where you want to be.
Maybe a family member lives in a particular area that you have an emotional attachment to and you'd like to invest in it…perhaps you're somewhat familiar with the area and, because you have family there, you're more comfortable with investing in the area. Plus, it might be a place you'll be visiting anyway since your relative(s) live there!
Or, let's say you loved the city where you attended college and you choose that market. It's an emotional tie that you're working with. And again, you're FAMILIAR with the area.
The Lived There Route
Another strategy is to select a location where you used to live. Of course, you're already familiar with the area, and you can certainly use that knowledge and comfort level to your advantage!
The fact that you used to live there means that you probably still know some people there too! Which means if you ever need "feet on the ground" for any reason you can quickly find someone to help out.
So, if you're struggling to get things going in a low inventory real estate market, I encourage you to look outside your normal market and give virtual investing a go. I think you'll be pleasantly surprised at the outcome and will be stunned at all the opportunities that are readily available to you and within your reach!
What About You?
Have you chosen to start investing virtually because of a low inventory real estate market by launching into ANOTHER market? If so, how did you make your selection? Did you feel it was a good choice for your business? Leave your feedback in the comment section below. I love hearing from you!
Regards,
Cameron Dunlap