In case you didn't know, an earnest money deposit is a deposit made by a buyer to a seller, typically held mutually in a trust or escrow account, and shows that the buyer is hopeful in the transaction's success.
However, the question is…when a house is under contract, does the investor really need to be committed?
My answer is definitely YES.
But to what level of commitment should that be?
And, who is actually more committed to the deal – the seller or the buyer?
Each situation is different of course, but a lot of this depends on the language of the agreement and how much of an earnest money deposit you, as the investor, put up in order to get your offer accepted.
So, let's look at this from both sides and then I'll share how I handle this in my own business.
Who's more committed?
In a real estate agreement the seller is typically more committed than the one who's buying an investment property.
You can actually force a seller to sell – that is, if you want to go through the trouble of doing so and if your paperwork is correct – by getting a judge to order them to sell for the amount they agreed to. That is called "specific performance."
The buyer, on the other hand, is typically committed only to the extent of the earnest money deposit. The worst thing that can happen to you as a buyer if you walk away from the deal is losing your earnest money.
Anytime I talk about the possibility of losing a deposit folks start to get nervous, so let's address it…
What's The Right Amount For An Earnest Money Deposit?
How much should one put down for earnest money is the age-old, tug-of-war in Real Estate investing.
The buyer wants to put down $10 and the seller is holding out for thousands. But…you have to meet somewhere at a point that everyone can live with.
Earnest money deposits usually run at a low of $10 or up to $100 if you're working with a private seller. This, however, can go up to $500-$1,000 with a bank seller or with private sellers who are working with a Realtor.
As with everything in real estate, this amount also depends on your willingness ability to negotiate.
Of course, most people involved want you to put up more of an earnest money deposit than you want to. This will include the seller, the seller's agent, your agent – they all want you to put up more money than you really ever should.
The best way to negotiate the point is to say:
"I'm an investor and I just cannot put up large deposits,
because I make a lot of offers."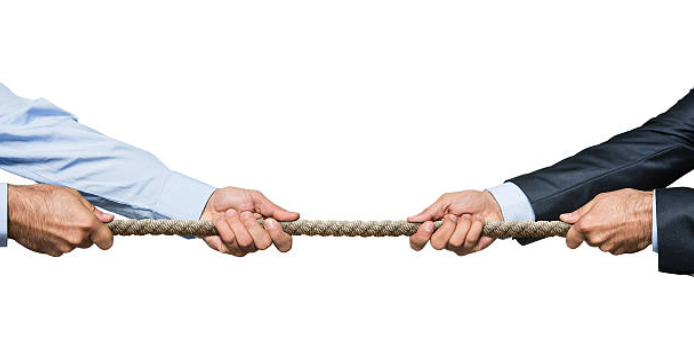 Language in the Agreement
A great way to protect your earnest money deposit is by including certain language into the agreement. This is so if the deal doesn't work out, you can get the money back.
Doing this is simple…
You just state in the agreement to that fact…That's it.
The drawback here, though, is that this reduces the power/quality of your offer. Think about it from the seller's standpoint…
Say you fill the contract with a bunch of contingencies ("weasel clauses" as they're often called)… and the seller gets another offer with NO weasel clauses, perhaps even at a lower price. Which one do you think they're going to accept?
What I like to do for my own deals, is put up the least amount of earnest money deposit that I can 'argue' for (aka negotiate), and put the fewest number of (preferably no) contingencies in my offer. If I'm confident in what I'm buying, I'll waive the mortgage contingency, building inspection, wood-destroying-organisms inspection, etc.
Need help figuring out how to make the right offer and be 100% confident? Click here to access my 7-Step Guide to Making an Offer on a Property now!
I do, however, always leave in the clear/marketable title contingency.
And by doing my deals this way, I know full well that it is possible that I could lose the deposit money.
But – after all the years of being in this business – when I make an offer, I am willing to pay that price! I know that I'm going to be able to close because I've got my funding lined up and I know exactly how I'm going to make this deal work. The key is to have all that figured out first.
In some cases, I'll develop a Plan A for funding AND a Plan B for funding – that's just smart business. You can learn how to do that and MUCH more at my Rapid Results Investor Summit by clicking here!
Take Action – Get Results!
When you're new to this industry, you might make 10 or 20 offers only to get just one accepted. Once you've become more experienced, you might only make 3 offers to get one accepted.
You get better at making offers that get accepted, because you know what will make a seller happy and what will make them unhappy. You won't be making as many offers because you simply won't need to. You'll make fewer firm offers at what you're willing to pay, and you'll buy more houses because you become better at the game.
The best thing you can do now, if you're just starting out, is to start making offers.
The real learning comes from the "doing".
Here are a couple final points to consider…
When making offers on bank-owned properties, the bank will add on an inspection period in the agreement that allows you to cancel the deal within the first 5-10 days following contract acceptance, and receive your earnest money deposit back. They will require it. This can be your ultimate out. It's like a contingency that you don't have to add in yourself. You can and should use this to your advantage.
The other point is that when/if you walk away from a deal with or without your earnest money deposit, you will "lose face" to some degree with the seller and agent(s) if any. The extent of this hit to your reputation can be major or minor and is for you to determine. Either way it's a consideration.
Your Take on It?
Please leave your comments below. I personally read and respond to them and I love hearing from you!
Regards,
Cameron Dunlap