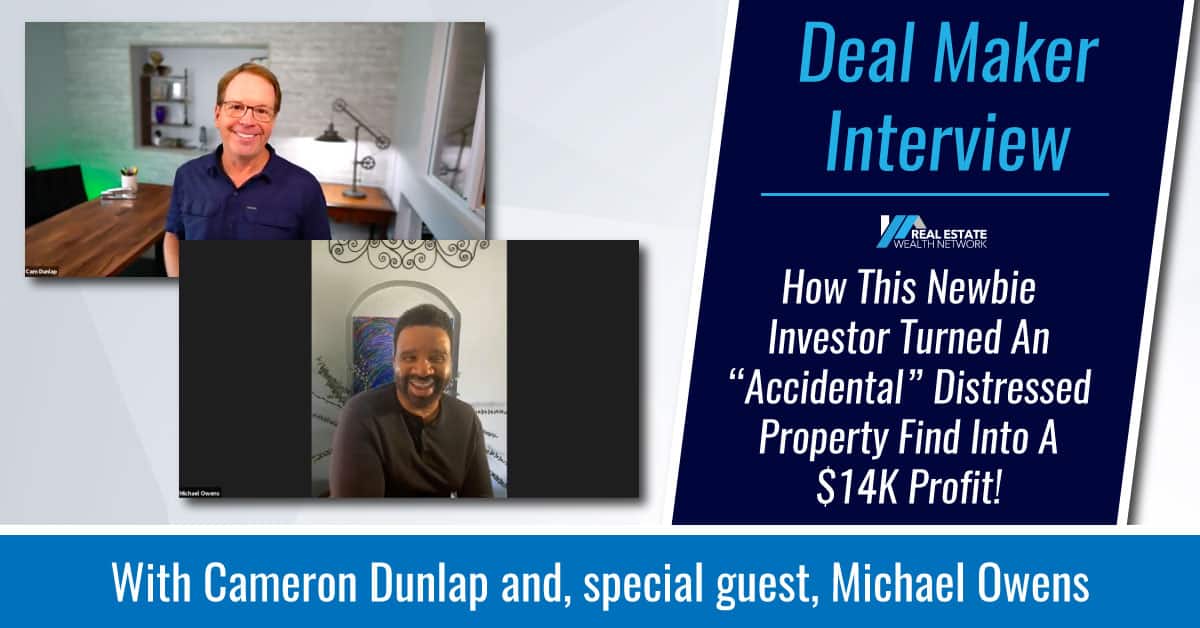 I'm back with another Deal Maker Interview!
I recently sat down with Michael Owens, a recent funding client, to learn how he turned an "accidental" distressed property find into an over $14,000 profit!
This is Michael's first deal using our NO FEE transactional funding and, as you'll learn from him, he was pleasantly surprised by how smooth our deal funding process is.
If Michael can do this, so can you! Click here to attend my upcoming webinar training that breaks down exactly how you can get started and gain instant access to my No Fee funding of up to $1,000,000 per transaction, as well as nationwide access to active cash buyers, motivated seller leads and more so you can start cashing more checks now!
Regards,
Cam Dunlap
P.S. Feel free to leave your thoughts in the comments section below and be sure to join me in giving Michael a HUGE congratulations!!!