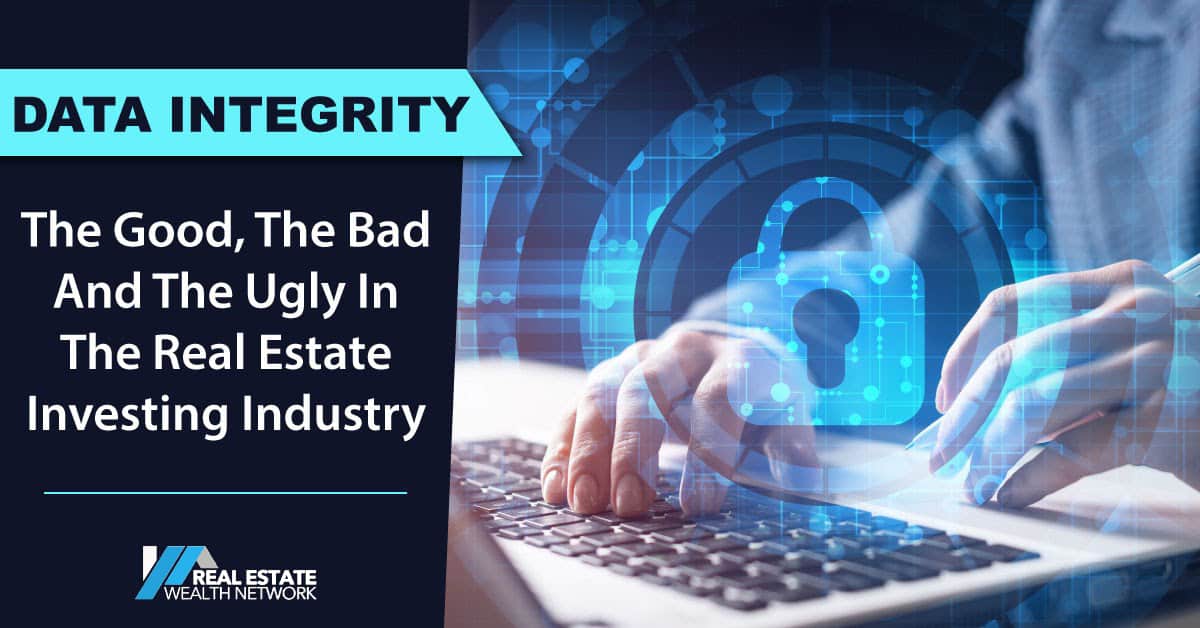 Data reliance is ultra-prevalent in today's Real Estate Investing (REI) industry. We, as investors, use databases to find sellers, buyers and lenders alike and some have, unfortunately, come to rely on the MLS and on sites like Zillow to find it. Data is critical to our marketing efforts and to find new deals.
But, not all data is created equal!
Plenty of companies will sell you data, but not all data is accurate, precise, and complete. And "BAD" data can cost you…big time.
Let's explore the reasons data integrity is one of the primary keys to growing your business and how to make sure that the data you're using is GOOD.

The Good, the Bad, and the Ugly
To really understand what makes data good or bad, it helps to think through the ways we use and collect data in real estate investing:
Property details to run comps
And more
For example, let's say you pay for an absentee owner list to use for a mailing, and let's say that that list hasn't been updated in a year…AKA it lacks data integrity.
If 25% of the names and addresses on the list aren't valid, you're wasting time and money sending them a postcard. And, if your marketing campaign includes mailing each person on the list several times, that wasted cost starts to add up. Ouch!
Or, if the list includes duplicates (123 1st Street and 123 First Street), you'll waste money sending two postcards to the same address…which also won't make a great first impression to the potential seller.
Even if you're not paying for data to use for a marketing campaign, you're still using data to make deals.
For example, you might look at Zillow to find comps. Sure, Zillow gives you free data, but if the information on Zillow isn't accurate, then your comps aren't accurate and your offer might be way off.
Even the MLS doesn't always have up-to-date or complete information. Sometimes the information in the MLS comes from tax assessor data, which is often inaccurate and wasn't intended for use in real estate listings.
In my opinion…the MLS is dead (for now) when it comes to finding truly good deals as investors.
In some cases, you could even be paying for data that is sourced by web scraping or similar automation. Often, that data isn't collected or maintained thoughtfully, so the results have errors, are missing information or include duplicate entries.
As an investor, you should be thinking critically about data validation—accuracy is key to finding and closing deals.
So what should you expect of the data you use?
It should be accurate.
It should be up-to-date.
It should be complete, with all the details you need for each property or individual.
Good data allows you to put together a solid marketing campaign knowing that every piece you're sending out is going to the right person—someone who is actually in a position to call you and make a deal.
Good data gives you confidence that your offer is a win-win for everyone involved.
Good data gets good deals done.
Here's the Bad & Ugly…
All data is NOT created equal. Does this sound familiar?
You've been burned before. You've paid upfront and ridiculous monthly charges to get access to what ended up being disappointing (garbage) data and have spent thousands in mailings only to have nearly all of them returned.
The reality is that outdated or unvalidated information costs you not only money, but your most precious resource, time. In an effort to fluff up inventory (target count), some data companies stop filtering much too soon or their algorithms are incomplete or just lacking.
The scary and sad truth: many of the "new" guys on the block who are more concerned with making a quick buck than with customer loyalty and satisfaction are doing this.
It's garbage in…garbage out.
Like trying to harvest crops from weed-filled farmland. It's not fun.
What Makes Our Data Good
So how do we ensure data integrity…AKA make sure the data that WE give you is good?
We've been providing the highest quality motivated seller, cash buyer and private lender data to real estate investors all over the country for over 12 years and have dedicated ourselves to doing whatever it takes to do it right.
We're investors ourselves, so we understand
what matters most when it comes to data integrity!
In fact, as a team, we're addicted to constant and never-ending improvement of all our tools and, in particular, our data.
Here are a few key things we do to ensure and maintain data integrity so that the data you get from us is of the highest caliber…
First, we are data scientists. We know how to filter, triangulate and compile databases that are regularly updated and include the information you need.
Our focus is data quality and accuracy and our team is able to explain what data was used, where it comes from and why it was selected in order to achieve the intended outcome.
Plus – we task our team with uncovering new opportunities within the data, which is why we are regularly releasing new improvements and lead types.
In fact, you now have the ability to pull up to 20 lead types (and counting) within the Motivated Seller Data Feed!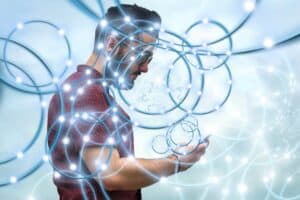 But, data scientists aren't investors and that's why I participate in the process from that perspective.
We know exactly what it takes to make deals happen, so we make sure you're getting the information that's really going to make a difference.
We run our data through a proprietary and scientific process for error checking and validation to ensure accuracy.
We don't just take our data team's word for it; we have a system of checks in place to be sure we're giving you data you can trust.
Our Bias Toward Errors
With data, there are essentially 2 kinds of errors. There are "Type 1 Errors" or, more broadly explained, false positives, and there are "Type 2 Errors" or false negatives.
We have a bias toward Type 2 errors because Type 1 errors will waste your time and money. Put another way, we prefer quality over quantity.
We know the importance of data integrity and so, if we're not 100% sure the data entry we're providing is useful and accurate, we exclude it.
We don't put data in front of our clients that we're not fully confident in. We'd rather err by omitting an entry than by including it. Thus, our bias toward Type 2 errors or false negatives vs. false positives.
It comes down to philosophy. There are other data tools out there where the providers are obviously more interested in quantity than quality. It's my guess that quantity 'sells' but that only goes so far in terms of the customer experience.
The Storage Factor
Another issue to consider is your own data.
How is your data stored?
If you're like most investors, you have spreadsheets, documents, and reports saved somewhere on your computer.
But, are those lists up to date? Can you find the information you need when you need it?
If you're part of a team, do they have access to all of your data? And are all of you recording data in the same way?
As your business grows, you may need to consider a customer relationship management (CRM) system or a data warehouse to keep track of your contacts, eliminate the risk of human error and share data with your team. Ours is called "iFlip".
If you're not ready for that, then first be sure your data sources are good and then keep accurate, organized records of your data. Communicate with your team to be sure that you've got a standardized system in place in order to avoid duplicate entries and difficulty searching for the information you need.
The Bottom Line
Data integrity is key to succeeding in real estate, but remember that, ultimately, data is just data until someone interprets it and acts on it.
So while you need good data, that good data alone is not going to do your next deal. That data needs YOU to turn it into dollars.
Regards,
Cameron Dunlap
P.S. What are your thoughts and experiences with data integrity? Please comment below. I read all and respond to many comments!