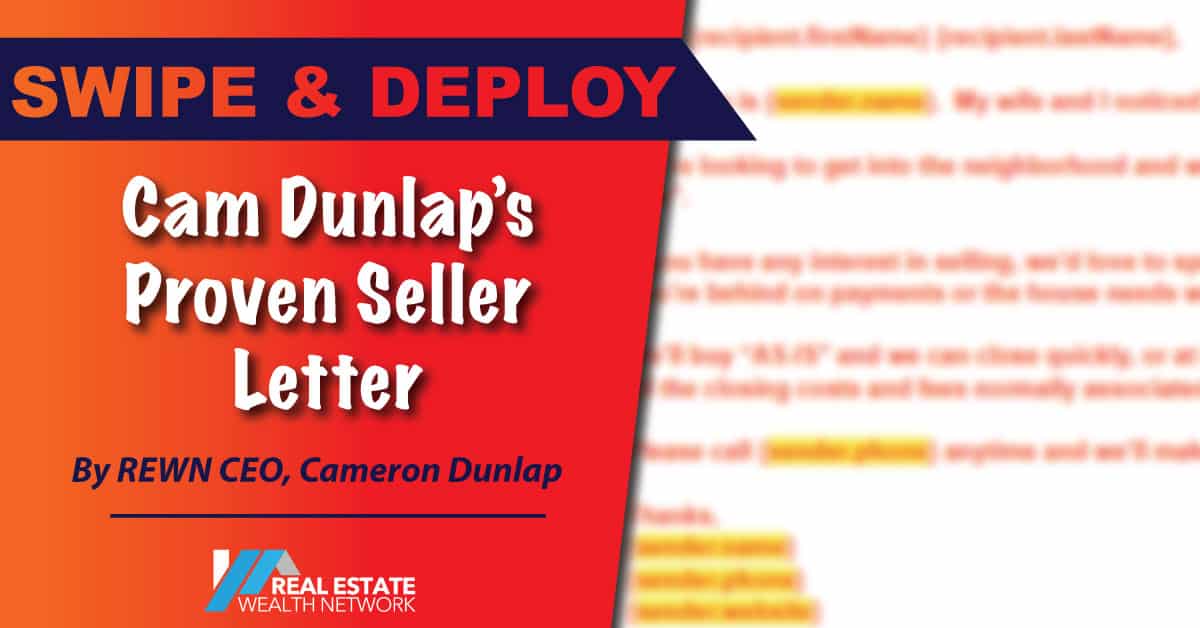 One of the best direct mail pieces to reach a seller is by a seller letter.
And, today, I've got a special swipe and deploy for you that…hint hint…may have something to do with just this very topic.
Like I mentioned in my last blog post about my proven postcard, there are 3 levels of opportunity in the bank foreclosure arena.
These 3 levels of opportunity are:
The pre-foreclosure stage, which happens before a Sheriff/Trustee sale.
The pre-list foreclosure happens in the weeks/months between the foreclosure sale and the live MLS listing.
The post-list foreclosure / REO =

Continue Reading...