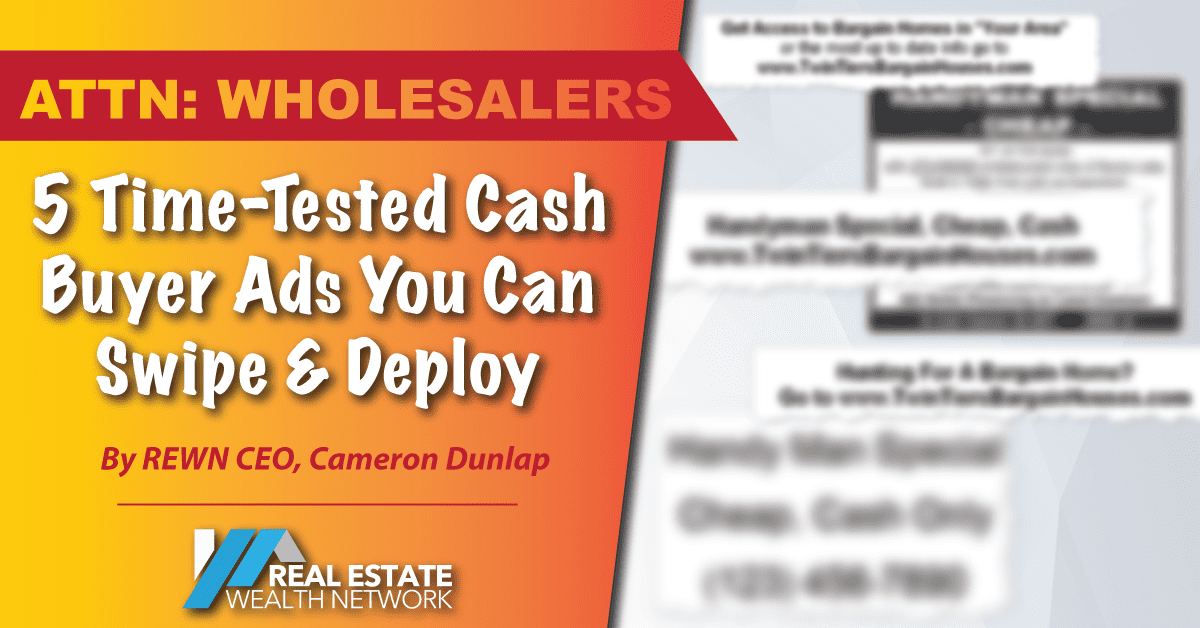 If you wholesale real estate, do NOT overlook the importance of a good cash buyer ad.
I talk a lot about cash buyers being a key ingredient to the winning cocktail for any real estate investor.
Even if you're not focusing on wholesaling exclusively, you're going to wholesale deals from time to time… and having access to and having your finger on the pulse of cash buyers is an important monetization strategy.
Cash Buyer Resources
One of my top resources for that includes the Cash Buyer Data Feed and Investor Buyer Data Feed that I

Continue Reading...