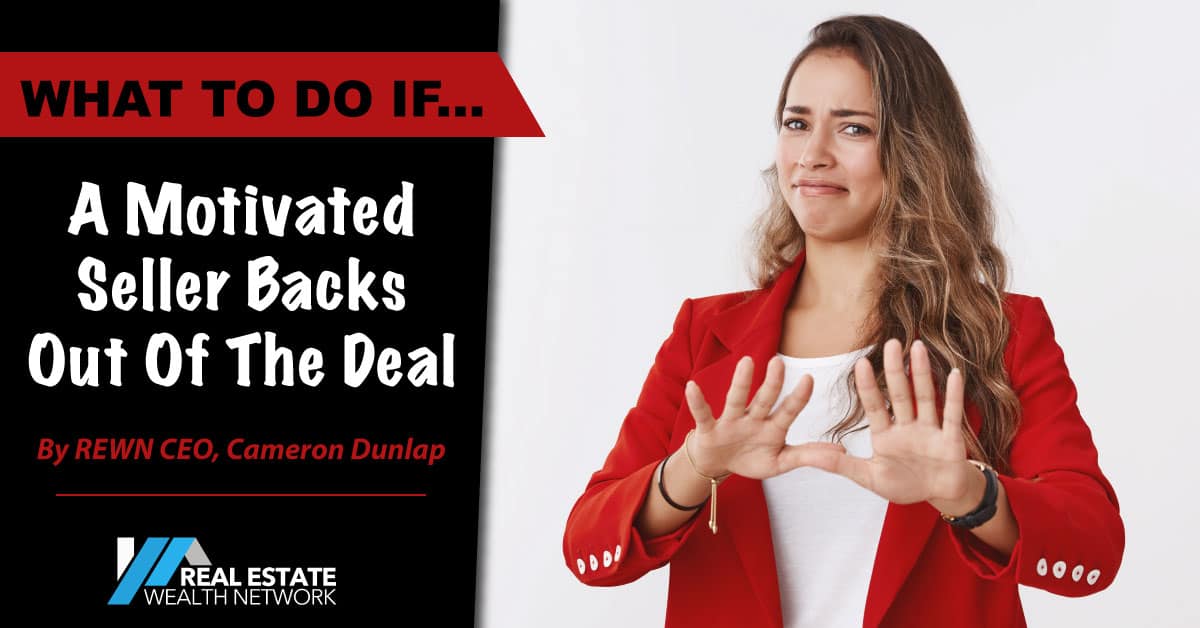 I've received many questions from students I'm mentoring about what to do if a motivated seller backs out of a deal.
Today, I'm sharing an interesting and difficult situation that happened to one of those clients. We'll call him Oliver. He asked:
"I had a contract with a few sellers where the seller received higher offers after we agreed on a price. Do I file a notice of intent with the courthouse to prevent the sale of the house to the other buyer or just find another deal?"
See, very interesting question…
Here's The Deal…
So, if you have

Continue Reading...