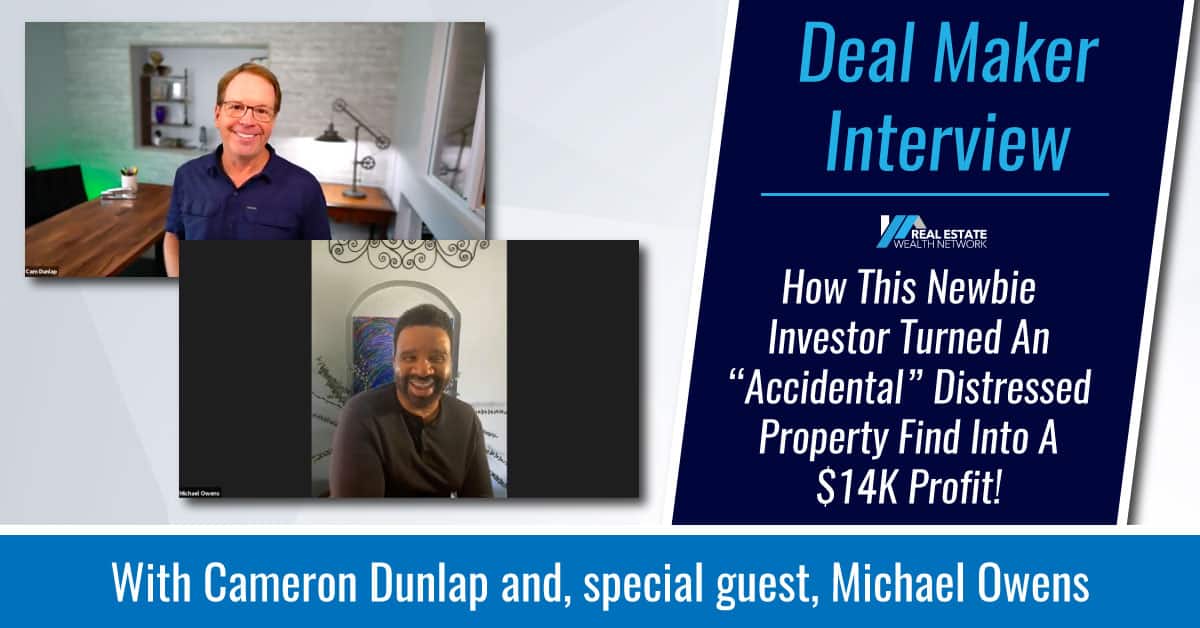 I'm back with another Deal Maker Interview!
I recently sat down with Michael Owens, a recent funding client, to learn how he turned an "accidental" distressed property find into an over $14,000 profit!
This is Michael's first deal using our NO FEE transactional funding and, as you'll learn from him, he was pleasantly surprised by how smooth our deal funding process is.
If Michael can do this, so can you!

Continue Reading...