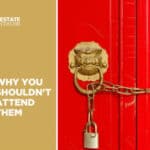 Double closings – not to be confused with assignments – aren't as complex as they seem.
Simply put, a double closing in real estate investing is the simultaneous purchase and sale of a property that involves three parties:
The seller
The investor
The end buyer
It's essentially two transactions commonly referred to as the "A to B & B to C" strategy and looks like this:
Person "A" is the distressed/motivated seller
Person "B" is you,

the real estate investor

Person "C" is the

final buyer.
During the "A-B" first transaction, you purchase the property from the seller. And then right afterward – in the "B-C" second transaction, you sell the property to your cash buyer. Need clarification on the wholesaling process? Read my recent blog on selling a house fast!
So what do

Continue Reading...